WELCOME TO MOORE CHIROPRACTIC AND WELLNESS CENTER
CALL US TODAY AT (207) 892-8356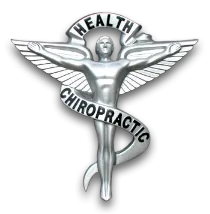 Experienced - Affordable - Convenient
Moore Chiropractic Center, an established, family-owned practice, has been delivering quality family chiropractic care to Windham, Maine and the Sebago Lakes region since 1976.
Windham, Maine Chiropractor Dr. Alan Moore, D.C., is a second-generation Chiropractor and is one of the finest chiropractors in the Greater Portland and Sebago Lakes region. Dr. Alan Moore specializes in quick and effective pain relief through modern chiropractic techniques, posture and flexibility training, and core strength training.
Each patient is unique and different, and we understand that. We listen carefully to the patient to identify root causes of pain. Our unique ability to communicate and apply decades of knowledge in chiropractic care has allowed us to treat generations of families.
For over 40 years Moore Chiropractic Center has provided relief to thousands of patients in Windham, Maine and Sebago Lakes Region suffering from acute and chronic pain conditions. The most common conditions treated at our office are as follows:
Back Pain
Neck Pain
Sciatica
Headaches
Migraines
Pinched Nerve Pain
Disc Bulge/Herniation
Radiculopathy/Neuropathy
Whiplash Injuries
Sprain/Strain Injuries
Muscle Spasms
Pregnancy Pain
Shoulder/Elbow/Wrist Pain
Hip/Knee/Ankle/Foot Pain
Rotator Cuff Syndrome/Tears
Tennis/Golfers Elbow
Carpal Tunnel
Plantar Fasciitis
Hip Impingement
Shoulder Impingement
Bursitis
Tendonitis
Adhesive Capsulitis
Fibromyalgia
TMJ Pain
Heartburn/IBS/Constipation
Ear Infections
Torticollis
Colic
ADHD
For more information about these specific conditions that we treat, and other health based topics visit our blog http://www.moorechiropracticcenterblog.com
Our easy to work with short-term and long-term chiropractic pain relief options have allowed thousands of satisfied chiropractic patients to visit our office over the years. Our convenient, in-house payment plans have given hundreds of patients access to chiropractic care and pain relief they were unable to afford with other chiropractic offices. We accept most insurance plans and offer secondary in-house options such as Care Credit Plans, Patient Options Plans, and Wellness Plans.
Call us today at 207-892-8356 and find the same pain relief that thousands of our patients have experienced over the years. Our goal is to provide you with the best chiropractic care you can find in the Sebago Lakes Region and it's surrounding communities of Windham, Raymond, Casco, Naples, Bridgton, Standish, Gray, Westbrook, and Portland.
Our office is located at 936 Roosevelt Trail, Windham, Maine 04062 (Next to Seacoast Adventure and Fun Park)
Moore Chiropractic Center provides affordable and effective Massage Therapy to our patients and clients. We also offer package deals for combining Chiropractic and Massage Therapy. Types of Massage offered at Moore Chiropractic Center are primarily Therapeutic Massage, Deep Tissue and Fascia Massage, and Sweedish Massage.
Moore Chiropractic Center offers the highest quality whole food based nutritional products that can be used to address many nutritional deficiencies and disorders. The primary companies that supplies these second to none nutritional supplements are called Standard Process and Medi Herb. Standard Process was founded be world renowned Dr. Royal Lee in 1929. Dr. Alan Moore has visited the company and the very fields where the food is grown that is used to make the products in Palmyra, WI. Learn more about Standard Process by visiting https://www.standardprocess.com and about Dr. Royal Lee at https://www.drroyallee.com and about Medi Herb at https://www.mediherb.com
Another service offered at Moore Chiropractic Center is custom built functional foot orthotics. We use a state of the art 3-D foot scanner to design and build functional foot orthotics specifically and uniquely for each patient. The company we use to build the custom orthotics is called Foot Levelers. They have been making custom orthotics since 1952 and they have pioneered and revolutionized the foot orthotic industry. Check them out and learn more about them at https://footlevelers.com.
If you are new to our website, please browse around to learn about our practice and to discover the wonders of chiropractic pain relief and wellness that exist in our Windham, Maine chiropractic office. Click on the "email us" link below to ask us a question or to send us feedback. Use the "send to friend" link to share our health information with your friends so that you can begin a journey to wellness together!
To receive free wellness and health articles, please subscribe to our bi-weekly newsletter. If you are already a newsletter subscriber, please explore the member wellness section of our website for animated exercise videos, wellness articles, chiropractic resources, and health facts specifically targeted for your wellness needs.
Other great wellness and health related websites to visit are as follows: www.mercola.com ; https://www.seleneriverpress.com ; https://draxe.com ; www.healthy-holistic-living.com ; https://www.westonaprice.org ; https://www.dietdoctor.com ; www.foodmatters.com ; www.ravnskov.nu/cholesterol/ ; https://livingtraditionally.co...
"The Doctor of the future will give no medicine but will interest his patients in the care of the human frame, in diet and in the cause and prevention of disease."
- Thomas Edison